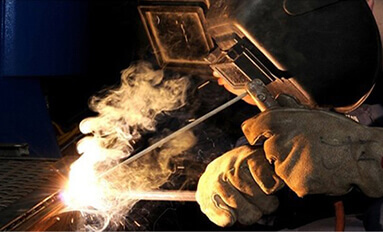 Health risks of welding fumes include: irritated eyes, nose & throat; respriatory damage, nausea & vomiting, chest pain, headache & dizziness, and many more
Fumes transmitted during welding processes present various health hazards and after long-term exposure, severe damage to the health of machine operators can occur.
The elements found in weld fumes vary based on the composition of the electrode and the coatings, paint, or plating of the base metal. Weld fumes may be made up of: argon, helium, nitrogen / carbon dioxide shielding gases, nitric oxide, nitrogen dioxide, carbon monoxide, ozone, phosgene, hydrogen fluoride<, carbon dioxide welding process gases.
Employers are solely responsible for workplace conditions, safety measures, and the way that machine processes are performed. It's critical that employers and welders remain current and abide by appropriate OSHA and NIOSH regulations and follow manufacturer safety and operation manuals.