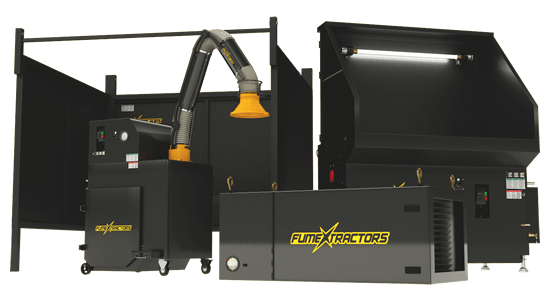 About Us
FumeXtractors was developed by Air Cleaning Specialists, Inc., to combat the health hazards that industrial machine operators are faced with on a daily basis.
We offer a full range of fume extraction systems to remove air contaminants in facilities where welding, laser cutting, grinding, or deburring takes place, and in work environments where ambient dusts are present.
FumeXtractors is backed by over 40+ years of air filtration experience and our team is dedicated to improving air quality and machine operator safety.