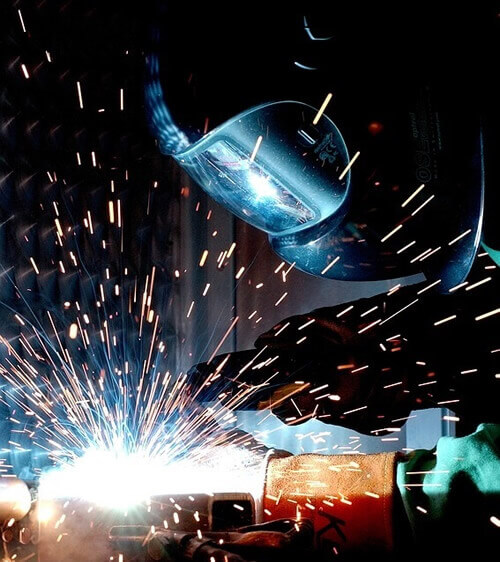 Welding Safety - OSHA Standard
Any time metals are welded together, toxic fumes, gases, and sparks develop. To ensure that the health of machine operators is protected, it's critical that proper extraction systems are implemented in environments where welding equipment is being operated.
The severity of welding fume exposure is based on three things:
1. How effective the current extraction system is.
2. What type of welding takes place.
3. How long an operator is exposed to hazardous particulate.
Welding gases do not always have an odor and because of their submicron size can't be seen by the human eye which makes them exceptionally dangerous.
The heat from a welding flame has the ability to produce carbon dioxide, carbon monoxide, and oxides of nitrogen. Fumes and gases also develop through coatings or solvents used on the metal being welded.
Prolonged exposure to welding contaminants can result in severe injuries such as metal fume fever, cancer, and possible death.